A visual guide to cloud migration for the modern organization
Published on 10 May 2023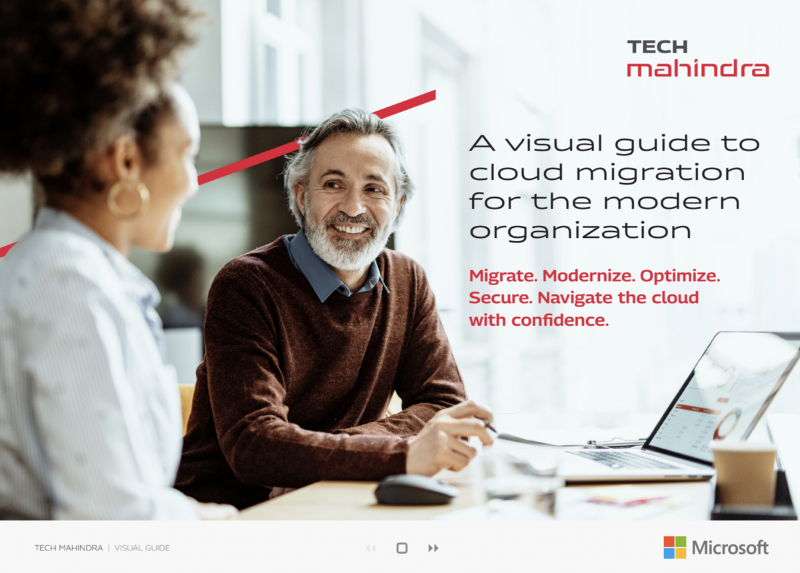 Digital transformation, moving to the cloud, and making data-based decisions were buzzwords for businesses until the pandemic changed the story. Companies had to change quickly because of pandemic limits, so leaders were put under instant pressure to find flexible answers. The CEO of Microsoft said, "We've seen two years' worth of digital transformation in two months." Because of the need to act quickly, investments were made in cloud transfer strategies and digital transformation projects to ensure access and flexibility in a world becoming increasingly divided. Executives in the C-suite understood how important large-scale cloud moves and data modernization were, and they stressed the need for freedom while keeping security, reducing risk, and improving compliance.
Keeping an eye on the future
The rush to the cloud in 2020 put businesses on a fast track that allowed them to grow rather than live in a time of change. Today, companies want to see results from their efforts in the cloud. In addition to security, they focus on data access, organizational speed, effectiveness, and technology that can adapt to changing business needs. Their hopes include a cloud solution that makes the business more resilient, gives workers more power, has a lot of freedom and growth, gives them access to important data insights, and encourages new ideas.
Cloud technology needs to do more than give businesses an internet presence. It should minimize costs, use technology to set itself apart and ensure that all connections and employees are safe. The goal is to escape a "survive and thrive" mindset and create a design environment to change and adapt to new problems. Cloud has become a key tool for companies that want to be more flexible, automate tasks, improve performance, and grow. IDC's white paper, The Business Value of Microsoft Azure, discusses how the ability to quickly add resources, grow on demand, and operate widely has led to a new wave of creativity.
Taking a Look at the Road Ahead
How can companies update their old IT systems to help their businesses grow? What should businesses do to make sure they can handle modern changes? Which investments will make sure they can keep doing well even if something goes wrong in the future? How can businesses make smart decisions that prioritize safety, security, and flexibility? And how can companies modernize while keeping costs and return on investment in mind?
This detailed guide is for businesses that want to use the cloud to its fullest potential. It shows how to use cloud technology to cut costs, come up with unique solutions, and get access to important data insights that will help your business succeed in the long run.
This guide is especially for companies that want to use data science, artificial intelligence (AI), machine learning, data visualization, and analytics to become data-driven. By adopting these innovative technologies, businesses can take big steps toward a digital-first future and see real benefits in terms of revenue growth, working efficiency, and long-term profits.
Tech Mahindra is a committed partner ready to help your business speed up its journey toward digital change. We bring much information to the table because we know much about cloud transfer, data modernization, and security. By combining the flexibility and usefulness of Microsoft Cloud with our strong data update solutions, we help you change your business and get the most out of your data while keeping security a top priority.
Download Tech Mahindra's whitepaper to learn more about A visual guide to cloud migration for the modern organization only on Whitepapers Online.