Automating Red Hat Enterprise Linux
Published on 22 Apr 2023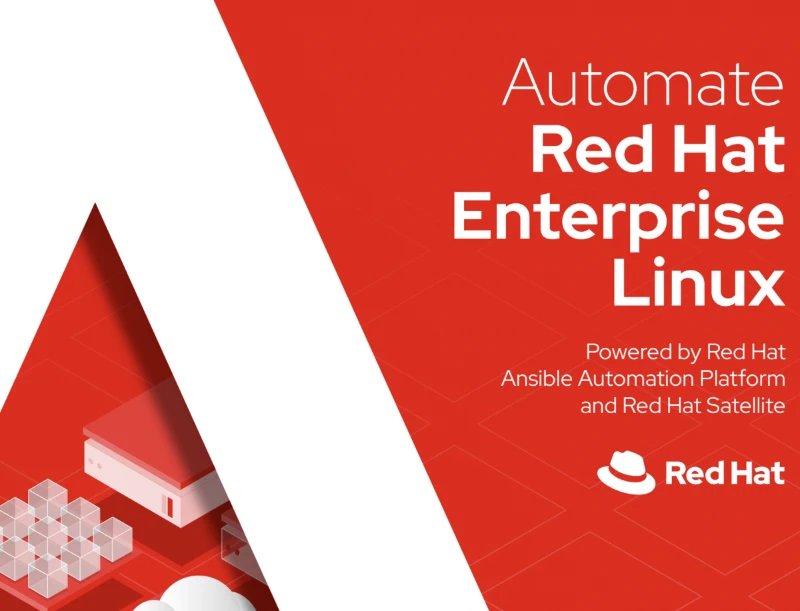 As a Red Hat Enterprise Linux user, you understand better than most how crucial it is to have a reliable and secure operating system. That decision, however, is simply the beginning of laying the groundwork for achieving the scalable business results you want.
Managing many environments by hand takes a lot of effort and might lead to mistakes and security concerns if vulnerabilities need to be patched more quickly. Long-term upkeep concerns are also caused by users' and programs' divergent setup preferences. There is also a lack of specialists who can handle the complexities of maintaining large-scale infrastructure.
Managing your infrastructure consistently necessitates automation as your company's presence expands from your data center to the cloud. The time and effort required to manage applications and workloads manually may significantly inflate IT expenses if automation is not used. To effectively administer and assist systems in various settings, IT departments must be available around the clock, every day of the week.
Why should Red Hat Enterprise Linux be automated?
Scaling IT firms must automate processes to stay competitive and avoid being overwhelmed by the ever-increasing complexity of today's systems. The importance of automation in maximizing the return on your Red Hat Enterprise Linux investment is discussed in detail below.
Maintain a unified setup to improve the reliability of your system.
Using automation, a consistent, reliable, and predictable procedure for administering Red Hat Enterprise Linux may be established in any setting. This is crucial when an IT business moves from an on-premises setup or a basic cloud configuration to a more sophisticated hybrid cloud or multi-cloud architecture.
Safety and regulatory compliance may be improved.
With automated procedures in place, provisioning and configuration are consistent across environments, and "snowflake" systems that are one-of-a-kind and may need specialized training to operate are rendered obsolete. This helps guarantee that operational activities occur on a consistent schedule and are not susceptible to changes in human resource capacity, in addition to reducing the likelihood of human mistakes occurring during their execution.
Accelerate product launch
Time to value may be reduced, and projects completed faster if activities are standardized. As a result, the IT department experiences less burn (when resources are used but no money is coming in), and the company's income stream becomes more stable.
Boost the efficiency of your IT personnel
IT businesses that adopt a culture of automation maximize the effectiveness of their human resources by freeing them to focus on activities with a better return on investment. Low-automation settings may need round-the-clock human IT help, especially when dealing with installations at the network's periphery. Implementing an enterprise-wide automation solution may lessen the strain on HR personnel and protect employees from burnout by allowing them to work more conventional hours.
Liberate time for creativity and strategic thinking
With the help of automation, IT departments can spend less time on mundane, low-value chores like fixing security holes and updating software and more time on creative, game-changing initiatives.
Download Red Hat's whitepaper to learn more about Automating Red Hat Enterprise Linux only on Whitepapers Online.