Solve the security puzzle with end-to-end security solutions
Published on 13 Jun 2021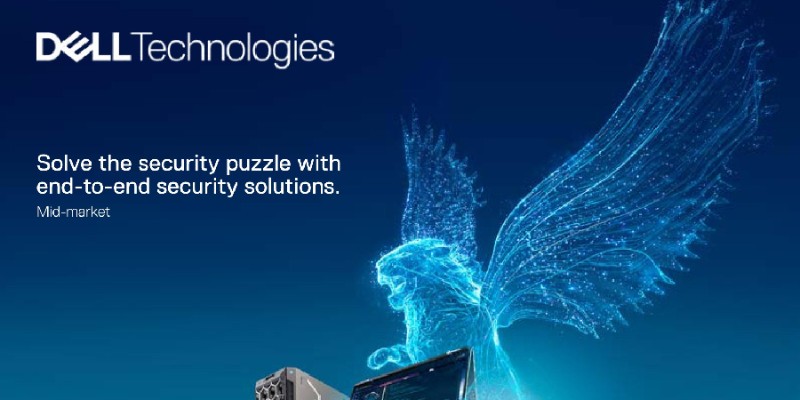 50% of small and mid-sized businesses in the United States, reported suffering at least one cyber attack in the last year. Downtime resulting from cybersecurity breaches can cost mid-sized companies $1.56 million in losses[1]. A survey of 400 mid-sized companies conducted in 2018 found that 93% of executives were confident in their security systems and underestimated cybersecurity risks[2]. There is a general perception that large-scale cyber-attacks and cybersecurity threats are usually targeted at large corporations. However, the data tells a different story. It has become increasingly clear that bad actors are targeting small and mid-size companies. Particularly over the past year, when cyber-attacks overall increased significantly.
See also: Security requirements for a cybersecurity fabric
Security challenges for mid-market companies
Mid-market businesses face unique cybersecurity challenges. They need solutions that are secure, easy to implement, flexible, scalable, and most importantly cost-effective. These businesses need to have a trusted partner who can provide support and guidance for the procurement and implementation of an end-to-end security solution. Dell Technologies along with Intel is a good choice for such businesses when it comes to selecting a security partner.
What is end-to-end security?
Every network system has endpoints like workstations, laptops, smartphones, tablets, etc. These devices are increasingly being used over a wider geographical area and from different places. Thus the traditional approach of having a restricted wide area network is no longer valid. Remote working increased during the pandemic. Seeing the benefits of such a setup many businesses will continue to have partial or full teams working from home. This increased the number of end-points that are connected to a business's systems. These systems can be vulnerable to breach if not properly secured. This is why businesses need trusted devices that can be used from anywhere. Businesses may have servers in-house and also rely on some cloud technology. This infrastructure also needs to be protected. Dell's experts can help businesses understand where the gaps are in their current system architecture and what solutions are best suited to close this gap.
Download this white paper by Dell Technologies and Intel Solutions to understand more about what challenges are unique to mid-market businesses. You will also get a better understanding of how end-to-end security solutions work, and what role Dell and Intell can play at each level. Their sales team is made up of experts that understand the mid-market business needs. Flexibility and scalability are crucial for an effective security solution as the business landscape is continuously evolving. By working with trusted partners, you can focus on innovation and the day-to-day for your business, without worrying about damage caused by cybersecurity attacks.
Subscribe to Whitepapers.online for more resources on how you can secure your business's data, information and assets.