Workday for Professional & Business Services
Published on 24 Apr 2023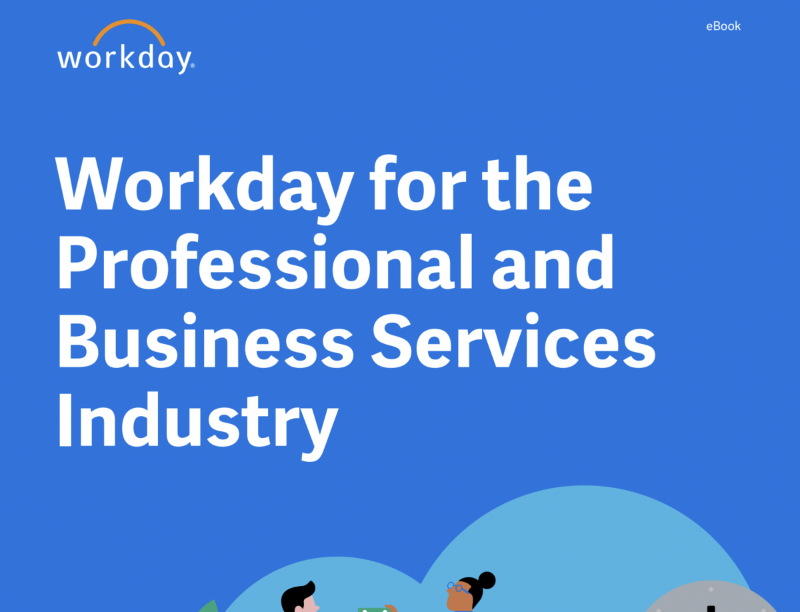 There is still a lot of pressure on the PBS industry from outside sources. PBS companies are being pushed into digital acceleration because of growing competition, an uncertain economic environment, and new distant distribution methods.
But this is easier said than done when legacy, on-premises technologies make balancing innovation and business criticality difficult. It's far more difficult to anticipate and adapt to change if you don't have timely access to reliable data.
Because of this, PBS organizations with a smooth infrastructure in place for things like finance, human resources, planning, PSA, procurement, and analytics can better adapt to change. Workday's enterprise management cloud helps businesses plan for the future, deal with risks and uncertainties, and make more informed decisions.
Start preparing for a better future by learning why Workday is a trusted partner to more than 7,900 companies worldwide, including many of the world's top PBS enterprises and 45% of the Fortune 500.
Everything you need to get started with digital acceleration.
Adaptive automation for professional services through an internet connection.
Finding the proper personnel, controlling finances, and meeting strict deadlines are all essential components of client-facing initiatives that succeed. You can accomplish it all with the aid of Workday Professional Services Automation (PSA).
All talent acquisition, job definition, and resource forecasting can be done from a central location.

Gain insight into margins and costs by seeing data from many perspectives, including geography, customer, and more.

Choose the best method of client billing and revenue recognition (subscription vs. use-based, time & materials vs. fixed fee, etc.).

Predicting project costs and comparing them to revenue projections using rules-based costing.

Consultants should be able to log their hours and costs from any device at anytime.
Internal agility
The capacity of the CIO to speed up digital initiatives that facilitate change and development is crucial to the success of any firm in today's dynamic business environment. With Workday, CIOs and other IT executives can participate fully in crucial business decisions. You also receive a system that can grow and adapt to your company.
Create new Workday cloud-based applications to address evolving HR and accounting requirements.

Integrating non-Workday operational data with Workday data may provide context and speed up the decision-making process for company executives.

Use a public API library to guarantee repeatable results in any setting or user interface.

Adapt operations to fluctuating demands and allocate resources on-the-fly.
No financial hurdles wherever you go
Spending more effort on cash conservation, revenue analytics, and other such initiatives is essential for future readiness. You can do this using a flexible accounting system.
Make use of automation software to do routine activities faster and cheaper.

Get a bird's-eye view of your company in record time.

Provide business executives with timely, accurate financial data from any location on any device.

Adapt to new ways of working and reporting without causing any problems for the company.

Act swiftly by utilizing up-to-the-moment benchmarking data.
Consistent, reliable functioning. Innovations that never stop
Don't let anything disrupt the smooth operation of your company. Workday gives your employees the freedom to conduct their jobs from any location. And your company can thrive with cutting-edge innovations like machine learning being pushed out to you without you even having to lift a finger.
Manage increasing demand and sudden shifts by actively driving end-to-end procedures.

Maintain a 99.7 percent uptime system to back up your team no matter where they are working.

No extra fees or complicated middleware is needed for seamless integration with external systems.

Maintain data confidentiality using contextual data security, persistent cloud data privacy, and continual auditing.

Innovation is fundamental to our system, so you can easily incorporate new technologies without having to rewrite code or upgrade to a newer version.
Download Workdayt's whitepaper to learn more about Professional & Business Services only on Whitepapers Online.