Delivering personalized content for dummies
Published on 20 Jun 2023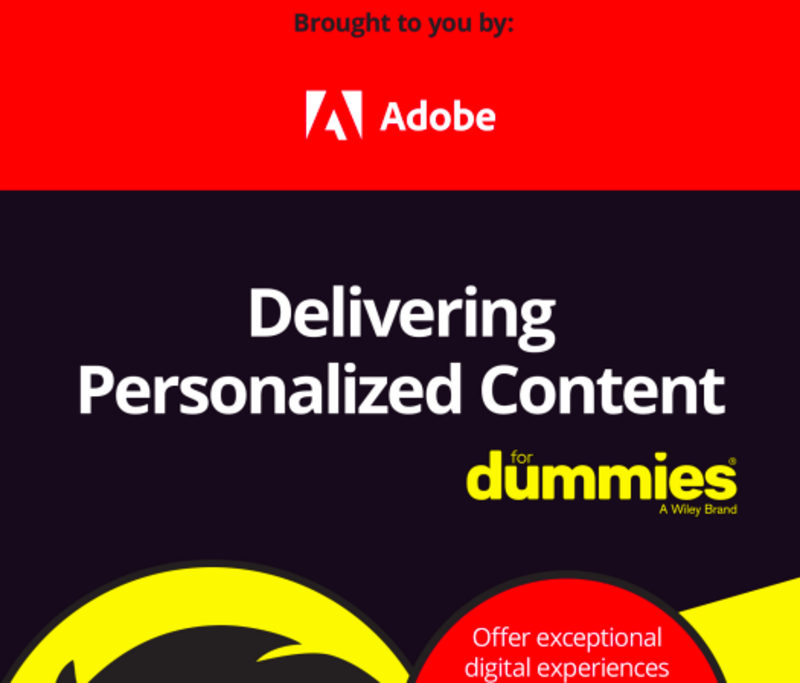 Unlock the Power of Personalized Experiences
In today's highly competitive market, successful brands understand that merely having an online presence is no longer enough. To truly stand out and foster customer loyalty, businesses must go above and beyond by delivering engaging and personalized experiences. However, the thought of creating personalized experiences for a large customer base can be overwhelming.
But fear not! This is where the power of personalization comes into play. By tailoring experiences to individual customers, brands can create meaningful connections, boost customer satisfaction, and drive loyalty. The key lies in leveraging online channels effectively to deliver personalized interactions at scale.
To navigate this complex landscape, it is essential to understand the importance of data-driven insights. By gathering and analyzing customer data, businesses can gain a deeper understanding of their target audience's preferences, behaviors, and needs. This knowledge enables brands to deliver relevant and timely experiences that resonate with customers on a personal level.
In this enlightening whitepaper, we dive deep into the world of personalized experiences. We explore proven strategies and best practices that successful brands have embraced to create memorable and tailored interactions. Discover how leading businesses have harnessed the power of personalization to drive customer engagement and achieve remarkable results.
Don't miss out on this opportunity to unlock the secrets of successful personalization strategies. Download this whitepaper now and embark on a journey toward transforming your brand's online presence. Learn how to create engaging experiences that foster customer loyalty and set your business apart in today's competitive market. It's time to revolutionize your approach to customer engagement and maximize the potential of personalized experiences.