Consolidating Your IT Management Tools
Published on 12 Sep 2022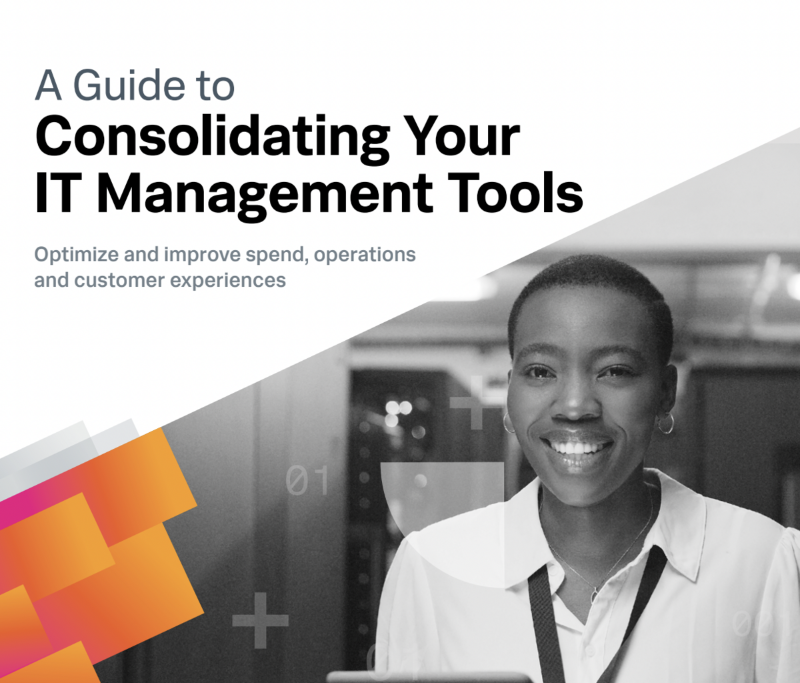 Developers, site reliability engineers (SREs), IT administrators, and the clients they service face new problems in settings that are more dynamic. This is not a breaking story. Teams often use their own toolsets to monitor and manage the systems and infrastructure within their jurisdiction for the purpose of expediency.
The outcome, however, is tool and application proliferation, which often has a ripple effect akin to throwing a pebble into a pond. The initial effect may seem little, but if allowed uncontrolled, the far-reaching repercussions will cause enormous problems. Consider how the use of non-integrated, point tools by multiple teams to monitor applications and IT environments can result in blind spots, constant context switching, increased mean time to detect (MTTD) and mean time to resolve (MTTR), lack of scalability, and increased costs associated with managing multiple licenses and tools.
But why does tool sprawl exist in the first place?
Cloud-based complication. Transformation of operations necessitates modifications to programs that make them more difficult to use and debug. This increasing complexity makes it more difficult to monitor with older technologies and often necessitates the installation of several tools to monitor the various components of a cloud service.
Thankfully, it does not need to be this way. Here are the factors to consider and the proper execution of the procedure.
The Need For Equipment Consolidation
Whether the transformation is self-motivated or prompted by rapid expansion, operations might find themselves in a dilemma – frequently without realizing it.
In the former scenario, operations often employ different cloud services and methods, including the development of applications using microservices delivered in containers across multicloud and hybrid cloud environments. It is flexible and extensible. However, the transformation of tech stacks is ineffective without a strategy to monitor and observe them at all levels. Without an ongoing strategy to monitoring and managing these new settings, there is a danger of not understanding the environment/infrastructure and operations, which may lead to downtime, security threats, and negative customer experiences.
In the latter scenario, developing and expanding a firm might have a negative impact on the backend. IT operations and DevOps teams may be unaware of what is being utilized and its consequences until their expenses begin to soar. Occasionally, organizations undergo acquisitions and, while utilizing their point tool set, overlook the fact that there are other vendor tools that conflict with their current ecosystem.
Among the most prevalent motivations for IT and DevOps teams to consolidate tools are:
Missing data. Numerous monitoring technologies sample or discard data and set restrictions on the data's structure. This results in important visibility gaps for both users and analytics algorithms, leading to an increase in customer-impacting problems that take longer to fix.
Functional effectiveness. It takes minutes for containers to rotate up and down. Instances of serverless functions occur on the order of seconds. Microservices are a complicated network of interrelationships and interactions. Monitoring solutions that were not designed to work in seconds and scale fast to manage traffic spikes are useless and overlook problems.
Insufficient intelligence. There is just too much data, and the majority of monitoring technologies lack the intelligence necessary to make sense of it.
There are too many notifications, and too many individuals take too long to determine the problems.
Too many devices. Due to the above difficulties, tool sprawl is a significant problem. It results in isolated data and disconnected, swivel-chair processes and necessitates that teams learn to utilize numerous technologies.
Clearly, the issue of tool proliferation must be addressed.

Download Splunk Observability Cloud's whitepaper to learn more about Consolidating Your IT Management Tools only on Whitepapers Online.